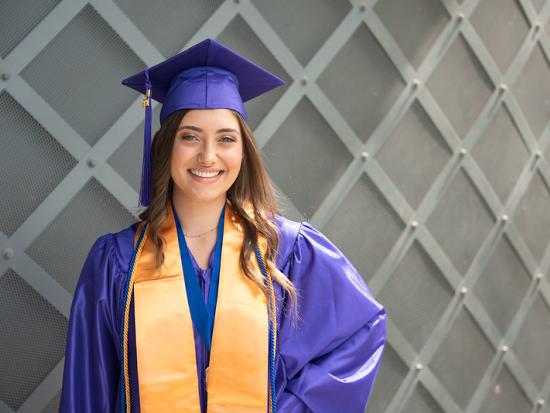 We strive to help students excel in their studies while they are a student here and we enjoy seeing them succeed beyond our campus!
Benefits
Alumni Association Benefits
The EMCCAA provides programs and services that benefit alumni, recognize your accomplishments, and show appreciation for your continued support. By joining the association, you will stay up-to-date with EMCC news and events about what's happening on campus. You can also benefit from several resources to help you stay engaged in the campus and community.
Free membership
Quarterly news and updates
Special alumni events
Networking opportunities
Career and employment services
Free library services
10% discount at the campus bookstore on all EMCC-branded merchandise (excluding textbooks)
Alumni advisory board (under development)
Student mentoring program (under development)
And more to come!
---
Alumni Perkspot 
Welcome to your Maricopa Community Colleges Discount Program for Alumni!
This is a great online exclusive one-stop shop to enjoy thousands of great discounts and specials on a variety of products, your favorite merchants and local businesses. Discounts include movie theaters, concerts, travel accommodations, home goods, and insurance providers. PerkSpot is free and can be accessed from any digital device.
Become a member to explore Perkspot and discover all that is offered. Create an account through the Maricopa Community Colleges Discount Program website.
For any questions regarding the Alumni benefits, please email alumni@estrellamountain.edu.
The EMCCAA wants to keep you engaged in an ongoing, rewarding relationship with EMCC, long after your final class or graduation. We've seen you soar and we want to hear you roar!
---
Alumni Card
The EMCC "Points of Pride" Alumni Card can be requested by EMCC alumni to access campus resource privileges and discounts. The card is not an official ID.
Free EMCC Library privileges
Free career services at the EMCC Career & Transfer Center
10% discount at the EMCC campus bookstore on EMCC-branded merchandise (limitations apply, excludes textbooks)
And more!
Complete the form below to receive your EMCC Alumni Card!
If you are a community or business partner interested in offering privileges or discounts to EMCCAA members, please contact us at alumni@estrellamountain.edu or 623-935-8815.
EMCCAA benefits and discounts may vary, subject to change and availability. Valid for cardholder only, upon presentation of card. EMCC does not guarantee benefits or discounts on behalf of participating merchants. Partner participation subject to verification, change or cancellation. EMCC does not endorse participating partners, nor goods or services provided.