Wednesday, January 22, 2020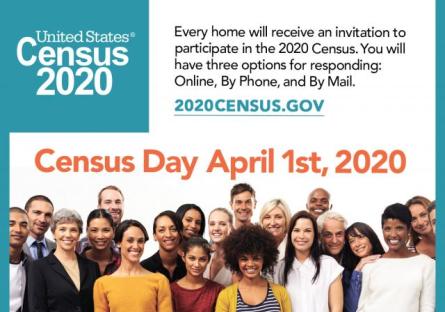 Looking to make a few extra bucks? Consider becoming a Census Taker. The U.S. Census Bureau is currently recruiting to fill hundreds of thousands of temporary positions across the country to assist with the 2020 Census count. Here in Maricopa County, the positions pay between $17.50 and $19.50 per hour.
"This is a great opportunity for our students to not only earn some extra money, but also to become civically engaged," Estrella Mountain Community College Vice President of Student Affairs Dr. Pattie Cardenas-Adame said.
The Census doesn't really kick off until mid-March, but hiring has already begun, so students are encouraged to apply now. Most positions will last several weeks and feature flexible hours and paid training. The Census Bureau is hiring for the following positions: Census Takers, Census Field Supervisors, Recruiting Assistants, Clerks, and Office Operations Supervisors. Job seekers need only complete one application to be considered for one, some, or all of the positions.
The U.S. Census Bureau begins counting the population in remote Alaska Jan. 21, but for our purposes, it doesn't begin until March 12 when households will begin receiving official Census Bureau mail with detailed information on how to respond to the Census online, by phone, or by mail. From March 30 till April 1, the Bureau counts the homeless population. On April 1, Census Day is observed nationwide. By then, every home should have received an invitation to participate in the Census. Responders tell the Census Bureau where they lived as of April 1. In April, Census Takers begin visiting college students who live on campus, people living in senior centers, and others who live among large groups of people. In May, June, and July, Census Takers visit homes that have not yet responded to the Census, and in December, the numbers are delivered to the President and Congress.
Participating in the Census is extremely important. Census data determines how federal funds are distributed to state and local governments, as well as funding for colleges and universities for things such as federal student loans, research grants, technology, campus improvements, and health and social services.
"Accurate Census counts are so important for our student population, which relies heavily on financial aid," Dr. Cardenas-Adame said.
Data is also used to determine how many U.S. House of Representatives seats each state gets, and congressional and state legislative district boundaries are redrawn after every Census.
It's important to know that the Census Bureau cannot release any identifiable information about you, your home, or your business, even to law enforcement agencies. Your private data is protected and your answers cannot be used against you by any government agency or court.
"It's so important for everyone to be counted," Dr. Cardenas-Adame said. "We really want to stress that to our students. An accurate count benefits all of us and the only way to get an accurate count is by everyone taking part."
---