Tuesday, November 3, 2020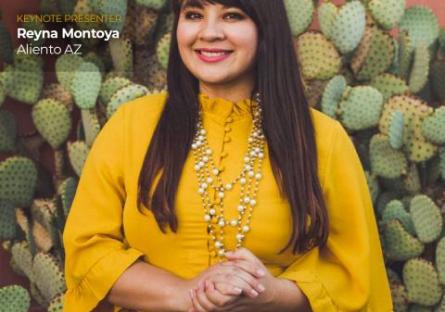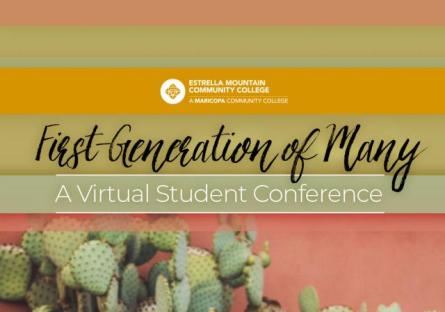 Are you a first-generation college student? Could you use a little help honing your time management skills? Are you thinking of transferring to a university but aren't sure where to start? Looking for guidance on building your resume? Estrella Mountain Community College (EMCC) has a conference planned just for you!
The inaugural First-Generation of Many Student Conference is set for 9 a.m. to 3:15 p.m. Nov. 13. The virtual conference is the brainchild of Regina Hernandez-Garcia, EMCC Student Services Analyst.
"Last year, I saw that there was traction gaining on Nov. 8, the National Celebration of First-Generation students," she said. "With over 50% of our student population identifying as first-generation college students, I began brainstorming to celebrate them and provide them with additional social capital that may not always present itself clearly."
Conference breakout sessions include "Managing Self-Doubt," "Study Skills & Test Taking," "Building Community," "Time Management," "Wellness," "Resume Building," "Internships and Networking," and "University Transfer."
"There are so many things that excite me about this conference," Hernandez-Garcia said. "As an academic advisor, I meet many students who do not realize what identifying as a first-generation student is or that many students face the same problems they are facing. Having the opportunity to provide EMCC students with breakout sessions on imposter syndrome, graduate school, and what it means to be a first-generation student are highlights for me."
Reyna Montoya has been tapped as the keynote speaker. Montoya was born in Tijuana, Mexico, and migrated to Arizona in 2003 fleeing violence. The Soros Justice Fellow is an undocumented/DACAmented social entrepreneur, community organizer, educator, and dancer. She has engaged in local, statewide, and national platforms to advance justice for immigrant communities. In 2013, she lead efforts to prevent a bus of undocumented immigrants in Phoenix from being deported. In the same year, with the help of the community, she stopped her father's deportation. She founded Aliento — a community organization that is DACA, undocumented, and youth-led — in 2016 to create community healing through art that leads to collective people power.
"We create art that reflects the humanity of undocumented immigrants who have been criminalized by the harsh and unjust U.S. detention and deportation system," according to Aliento's website.
In addition to hosting art and healing workshops, Aliento also focuses on leadership development, provides scholarship resources, and offers DACA assistance.
"We are very excited and lucky to have Reyna Montoya as our keynote speaker," Hernandez-Garcia said. "With Ms. Montoya's background and experience, we believe that her story will resonate and inspire our students inside and outside of our campus community."
---
Students can register for the event by visiting http://bit.ly/EMCCFirstGenConference. Seating is limited, so students are encouraged to register early.