Saturday, September 11, 2021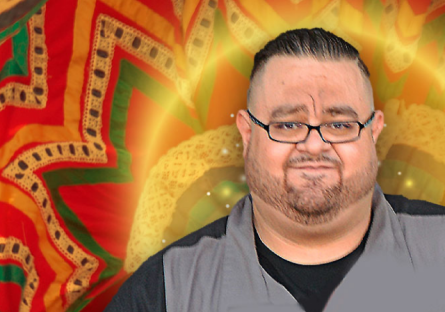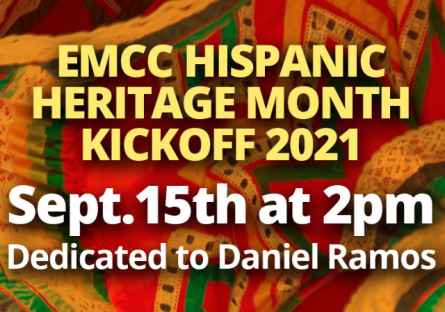 Estrella Mountain Community College (EMCC) is kicking off Hispanic Heritage Month at 2 p.m. Sept. 15 with a celebration in honor of Daniel Ramos who passed away last fall. Ramos joined the EMCC family in 1999 and served as a Student Services Specialist, an ACE staff member, and an adjunct faculty. He also led the Hispanic Heritage Month Committee for several years. The kickoff celebration, which will be held in person in the Estrella Conference Center and virtually, will include remarks from the family of Ramos and Vice President of Student Affairs Pattie Cardenas-Adame.
Hispanic Heritage Month is observed every year from Sept. 15 to Oct. 15. The timeframe was chosen because of the important dates that fall within it: Sept. 15 is the anniversary of independence for Costa Rica, El Salvador, Guatemala, Honduras, and Nicaragua. Sept. 16 is Mexico's independence day. Sept. 18 is Chile's independence day. And Oct. 12 is Dia de la Raza, or Columbus Day.
The theme for this year's Hispanic Heritage Month — "Esperanza: A Celebration of Hispanic Heritage and Hope" — invites us to celebrate Hispanic Heritage and reflect on how great our tomorrow can be if we hold onto our resilience and hope. It encourages us to reflect on all of the contributions Hispanics have made in the past and will continue to make in the future. It is also a reminder that we are stronger together. 
EMCC's kickoff event will also feature Latin treats, a photo booth, and a mask decorating workshop. The Hispanic Heritage Month Committee will also be soliciting donations for a memorial concrete chess table in Ramos' honor. 
---
EMCC Hispanic Heritage Month with Celebration Honoring Daniel Ramos
September, 15th at 2pm
In-person: Estrella Conference Center
Or join Webex live stream:
https://go.estrellamountain.edu/EMCCHHM21
ID: 24888405477
Password: rDHEPfTF423
Phone: ‪(US) +1 602-666-0783‬ (toll)
Access code: 2488 840 5477
---