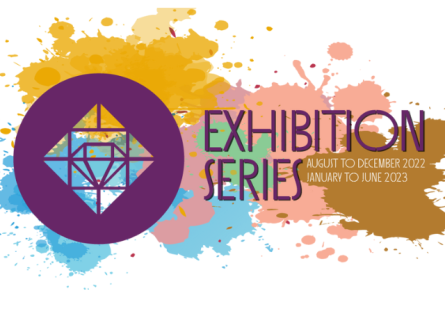 EMCC is paying selected artists $1,400 to exhibit their work for a semester
Are you an artist who would like to display your work and get paid to do it? Estrella Mountain Community College (EMCC) is currently accepting submissions for two art exhibition series — one in the fall and another in the spring — that pay each selected artist $1,400!
"It's a respectable sum for the industry and shows that EMCC truly values the work of these artists," said Tim Butterfield, EMCC Coordinator of Fine Arts Facilities. "Too many institutions and galleries offer 'exposure' for displaying work and too many artists are taken advantage of in this way. If we are training artists on our campus to be professional, then we must model how artists should be treated."
Artists do not need to be EMCC students but must be Arizona residents and 18 years of age or older. Artwork may be any media/medium and content.
The first series will run from August to December and the second from January to June. Five artists will have their works displayed in the fall and four will have theirs in the spring. Artwork will be displayed throughout campus in Agave, Estrella, and Komatke halls and in the Performing Arts Center. Install and uninstall dates are flexible for both series.
The deadline to submit artwork is July 15. No submission fee is required. Artwork may be submitted by going to https://go.estrellamountain.edu/art-exhibit-form.
Each artist who is selected must complete an Art Loan Agreement and register as a vendor with the Maricopa County Community College District.
The exhibition series is made possible through the Gateway to the Arts budget, which is earmarked to contract artists to display their work on campus.