Wednesday, November 9, 2022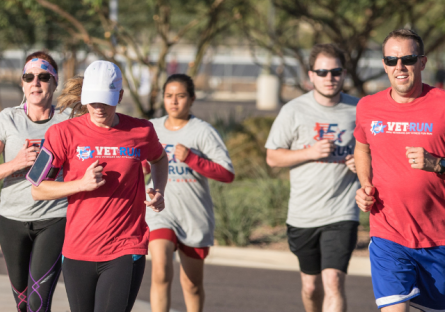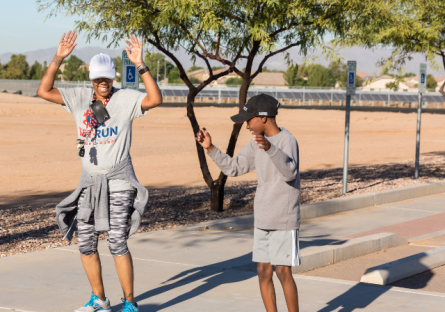 9th Annual Event Set For Nov. 11 on Avondale Campus
Estrella Mountain Community College (EMCC) invites students, employees, and community members to its ninth annual Veterans Day Ceremony and 5K Fun Run on Nov. 11 on campus, 3000 N. Dysart Road, Avondale.
Registration for the fun run begins at 7:15 a.m. at the southwest corner of Estrella Hall. The fun (emphasis on "fun" — run, walk, push your babies in strollers, you do you) run begins at 8 a.m. The entry fee — $11.11 for veterans and military members and $25 for civilians — includes the run, a running bib, and the post-run Warrior Breakfast catered by EMCC's incredibly talented culinary students.
New this year to the fun run will be four workout stations manned by employees from Gym Guyz, the YMCA, and Unlimited Performance who will emphasize proper form and safety. 
"We really appreciate all three locations attending the event and helping us out with the exercise stations," said Nathan Kelley, Student Services Manager of EMCC's Veterans Services Department.
Proceeds from the fun run benefit the Dr. Ernest Lara EMCC Veterans Scholarship Fund, which was founded in 2014 to assist veteran students and support veteran programming that can advance veteran student success. Last year's run raised nearly $5,000 in addition to in-kind donations from Chick-fil-A, Grand Canyon University, and Gatorade.
Following the Warrior Breakfast is the ceremony, slated to begin at 9 a.m. at Estrella North Plaza. The event, hosted by EMCC and the city of Avondale in partnership with American Legion Crandall Palmer Post 61, VFW Pat Tillman Memorial Post 40, Affiliate Auxiliary groups, and Blue Star Moms, will include patriotic displays, guest speakers, and a formal ceremony recognizing all branches of the military.
"My favorite part of this entire event is getting like-minded people who support the veteran community together to enjoy some light exercise, a nice ceremony, and to honor all those who have served or are currently serving," Kelley said.