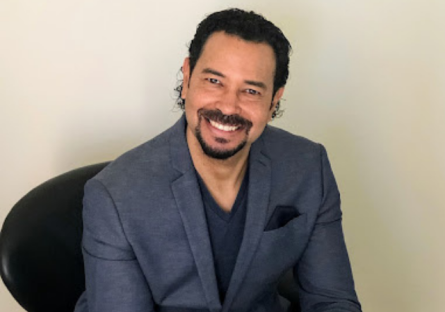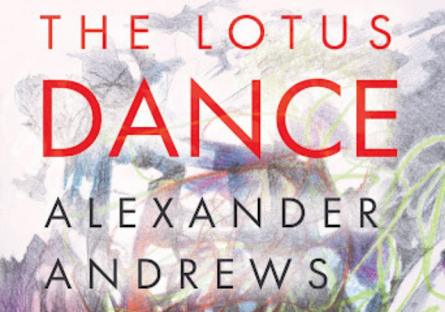 Book signing for 'The Lotus Dance' set for April 2 at Barnes & Noble in Goodyear
---
Estrella Mountain Community College (EMCC) English Professor Alexander Andrews has published his second book of poems, "The Lotus Dance," and will be signing copies from 11 a.m. to 3 p.m. April 2 at Barnes & Noble on the corner of Litchfield and McDowell roads in Goodyear.
His book is described as "medicine for the soul — brilliantly constructed poems that weave a remarkable portrait of the joy and suffering we experience in the delicate dance of relationships, our effort to find our life's purpose by looking to spirituality, and the impact social injustice has in society."
"My inspiration for the book came from all of the political and social upheavals that occurred over the last several years," Professor Andrews said. "In addition, the uncertainty caused by COVID-19 and the catastrophic fatality rate further motivated me to inspire others to live life fully through my poems."
"The Lotus Dance" follows "In Shadowed Bliss," which hit the bookshelves in 2014. "In Shadowed Bliss" explores the wonderment of childhood, the importance, and complexity of love, and the stress urbanization is wreaking on the environment. The inspiration for that book, Professor Andrews said, came from a desire to prove to himself that he was a great writer.
"One of my advanced creative writing teachers at Arizona State University negatively criticized one of my short stories in front of the class and advised me to not pursue writing," Professor Andrews said. "His negative criticism gave me fuel to prove him wrong and prove to myself that my writing could help people."
"In Shadowed Bliss" has a 5- out of 5-star rating on Amazon and 4.9- out of 5-star rating on Barnes & Noble.com. It has also been listed on aalbc.com as a 1-time best-selling author.
Professor Andrews, who has been teaching at EMCC for 14 years, has been writing poetry since around 1995. He said he enjoys the abstract written art form because the importance of each word enables him to communicate the clearest.
"I hope my poems remind readers about what is important in life and at the same time enables them to understand the perspectives of underrepresented groups in the U.S. and abroad," he said. "When my poems create a strong emotional response in the reader, I know I have accomplished my goal."