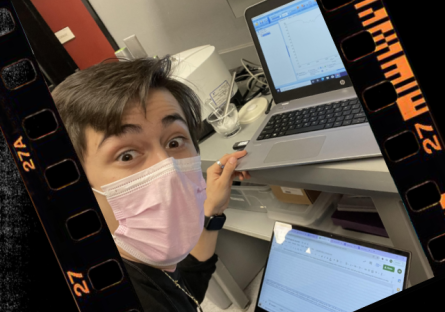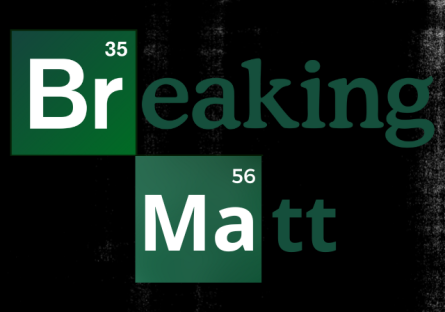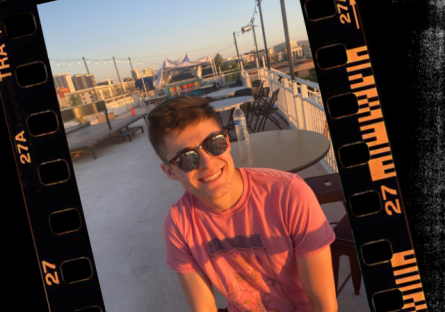 'When I see a gas chromatograph in 'Breaking Bad,' I finally understand what it is.'
---
If you binged "Breaking Bad" like we did, you probably remember that episode in Season 4 when the cartel tested the purity of Jesse's product using an instrument known as a gas chromatograph. But do you have any idea how that thing works? Matt Flores does and he can tell you thanks to a chemistry lab internship he participated in last year on campus.
"The experience was really cool," the first-generation college student said. "When I see a gas chromatograph in 'Breaking Bad,' I finally understand what it is."
The internship, which ran 10 weeks over the fall semester, required Matt to create "how-to" manuals for the lab's gas chromatography-mass spectrometry (GCMS) and Fourier-transform infrared spectroscopy (FTIR) equipment.
"He was able to make these instructional manuals from a student and 'lab worker' perspective," said Darryl Ferra, Matt's supervisor during the internship. "Since he was taking organic chemistry, it was great to get his input on how a student would need to see the manual."
Matt was referred to Ferra by his organic chemistry professor, Dr. Levi Torrison.
"Dr. Torrison recommended Matt to work in the lab because of how well he was doing in the class," Ferra said.
Organic chemistry is no slouch and the course actually scared Matt when he started taking it, but the internship came with the added benefit of reinforcing what he was learning in the classroom.
"I wish everyone who took organic chemistry would be able to experience what I did in the lab," he said. "It allowed me to enter a different area of thinking with organic molecules and boosted my interests in the subject. And the more time I spent inside the lab fulfilling hours for my internship, the more comfortable I grew in the course."
Matt clocked 80 hours in the lab over the duration of the internship, mostly in between classes.
"My Monday/Wednesday schedule had a really neat stretch between my math and physics class, so as I would be studying in between that period, I would also find time to come in for work," he said.
And work he did. Ferra was extremely impressed with how much Matt accomplished during the internship, going above and beyond his assigned duties.
"The goal was for him to create 'how to' guides for students to reference when using the equipment for the first time, and he ended up getting those done," Ferra said. "But he also started prepping instructions for advanced students and even guides for staff to use when performing maintenance. He was a great worker."
The internship came with a financial reward made possible through a WIRCCS, or Work Internships Ready Community College Students, scholarship. WIRCCS scholarships are for students who are participating in unpaid internships, students who may not have been able to without the award.
"The money provided in this internship has single-handedly taken care of nearly two semesters worth of a full-time class schedule," Matt said. "That is much more than I was expecting."
Matt plans on graduating from EMCC this fall and then transferring to Arizona State University to complete a bachelor's in chemical engineering. Since declaring his major, he's envisioned himself winding up in the nuclear career field, but this internship may have changed that trajectory.
"The experience has made me reconsider what field I would like to pursue after graduation," he said. "Because I enjoyed my time in organic chemistry so much, I feel like I just can't let it go, not so easily.
"I would like to think that somewhere out there, there is a path I can pursue that allows me to apply these interests I have accumulated in organic chemistry. And I don't think I would have had these thoughts had I not participated in the internship."
---