Thursday, January 12, 2023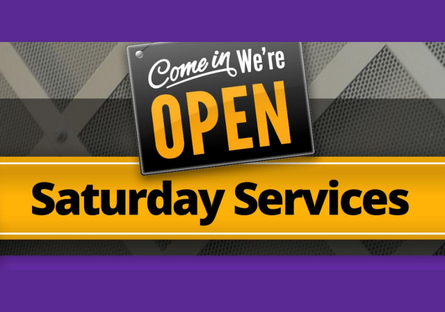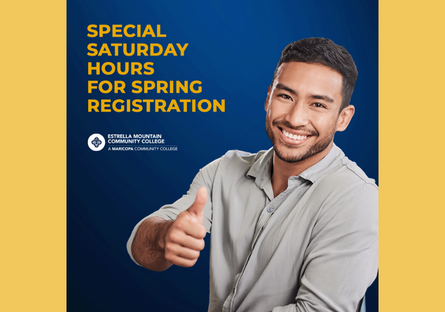 Are you a current or future Estrella Mountain Community College (EMCC) student who needs to talk to a student services specialist in person but your job or other responsibilities make it difficult to do during regular business hours? We've got you. Swing on by the Komatke Enrollment Center between 9 a.m. and 1 p.m. this Saturday, Jan. 14, and let's make it happen.
"So many of our students are not 'traditional students,'" EMCC President Dr. Rey Rivera said. "They have jobs and families to take care of. That can make it extremely difficult to meet with advisors, financial aid specialists, etc. in person."
Student services that will be available that day include:
Admissions & Records

Outreach & Recruitment

Financial Aid

Advisement

Student Life

Veterans Services

Career Services & Testing

Student Business Services
Students can, of course, still meet with student services specialists virtually, but many still prefer the in-person experience.
"We're always striving to remove barriers to student success," Dr. Rivera said. "This is just one more way we can accomplish that."
The spring 2023 semester begins on Jan. 14, but most classes start on Jan. 17 (Campus is closed on Jan. 16 in observance of Martin Luther King Jr. Day.). Two eight-week sessions are offered during the spring. The first session begins on Jan. 14 and the second on March 20.
Estrella Mountain Community College is on the northwest corner of Dysart and Thomas roads in Avondale. Komatke Hall is on the south side of campus off Thomas.