Wednesday, February 19, 2020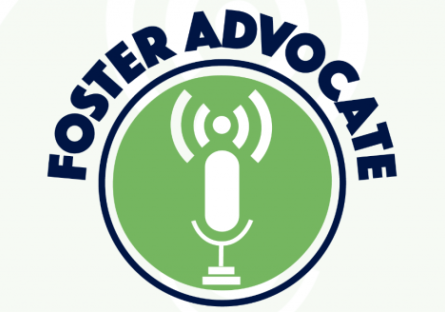 Imagine you're a senior in high school and deciding what college/university you want to go to. You start by filling out your FAFSA. Any documents or information you don't have, you simply ask your parents for. Birth certificate? Check. Social Security card? Check. Mother's maiden name? Check. Your parents are thrilled that you're taking the initiative, although they were well prepared to step in and prod you along if need be. After all, they've been telling you for years that you will get that degree and be even more successful than they turned out to be.
Now imagine you want to go to college but your computer skills are very limited, making the FAFSA application difficult to complete. Worse, you don't have your birth certificate. Or your Social Security card. You don't know your mother's maiden name. Or perhaps, you don't have parents at all. You have nobody to tell you that college is a possibility. To encourage you to follow your dreams and help you navigate the system.
For many youths in foster care, these are just some of the hurdles they're up against.
"This population of students is fighting a system that is not designed for them," said Sam Garman, Project Coordinator for the Bridging Success Initiative at Maricopa Community Colleges. "When filling out the FAFSA, the first thing you do is create an MEID. To do that, you need answers to backup questions. What's your mother's maiden name? What elementary school did you go to? What was the name of your first pet? From the get-go, they don't feel like they belong. Then they're directed to a self-service computer, something they may not have ever had access to. They've barely gotten in the door and are told over and over that this system is not for them."
The Bridging Success Initiative aims to help students who have experienced foster care be successful in their path to a college degree. It accomplishes this by creating supportive environments with staff trained as Foster Youth Champions who are dedicated to supporting these students; offering them assistance to complete their academic goals; and connecting them to transfer representatives from the Arizona State University Bridging Success Program.
"We can demystify the whole experience," Garman said. "And we can be one of those critical pieces to going to college — someone to talk to about it, someone to tell them they can go, and someone to help them figure it out."
Garman recently came out to Estrella Mountain Community College (EMCC) to train a new crop of Foster Youth Champions. Staff members came from across campus — Admissions and Records, Advisement, Financial Aid, Academic Success Center, Counseling, Student Life — to become more familiar with the pitfalls these students face and the variety of ways they can help them conquer those obstacles.
Maricopa Community Colleges (MCC) adopted the Bridging Success Initiative, which is modeled after a highly successful program at Western Michigan University, about five years ago. EMCC hopped on board in 2016. Since the initiative was implemented, MCC has served 1,165 foster students and EMCC has served 117. Enrollment has increased districtwide.
"I'm overall pleased with the success of this program," Garman said. 
Arizona is currently experiencing a foster care crisis. State budget cuts to prevention/intervention programs have resulted in the number of youths in foster care doubling from 2010 to 2016. National research shows that those who have experienced foster care are more likely to face prison, become homeless, and have a harder time holding a steady job. But with the Bridging Success Initiative in place, Garman sees an opportunity to change lives.
"We can help change that cycle," he said. "The work we're doing as Champions is working."
---
To learn more about the Bridging Success Initiative, click here. To meet EMCC's Foster Youth Champions, click here.