Thursday, December 1, 2022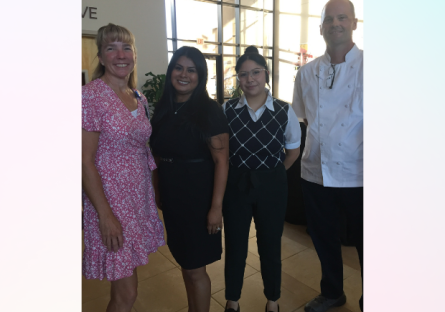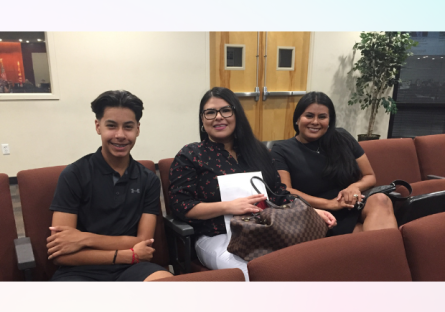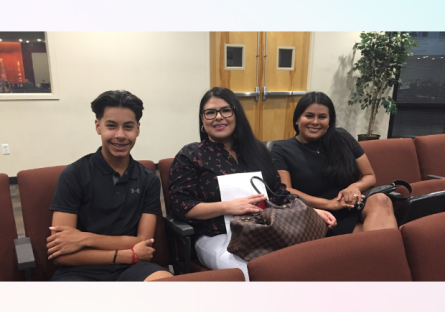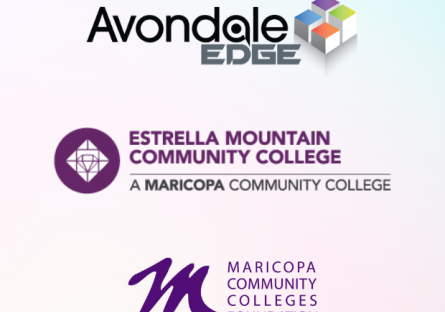 Do you dream of a career in the culinary or nursing fields but can't financially swing school? Now is the time to apply for the Avondale EDGE-EMCC Scholarship. The award pays for tuition, books, associated uniforms and equipment, and industry-recognized certifications.
The scholarship fund was established last spring. It is the result of a partnership between the city of Avondale, EMCC, and the Maricopa Community Colleges Foundation. The fund is subsidized with federal dollars from the American Rescue Plan Act (ARPA), which the city received to invest in the community, education, and local workforce to assist industries impacted by COVID-19.
"The scholarship was created to aid individuals seeking meaningful employment in the post-COVID-19 economy while also providing more qualified workers to the recovering local restaurant and healthcare industries," said Liesl Limburg, Avondale Department of Economic Development Business Development Manager. "These scholarships were strategically aligned to sustain two of the hardest hit industries during COVID-19: culinary arts and nursing."
The ARPA dollars allotted to the scholarship fund total $430,000, to be disbursed over three years beginning this year and ending in 2024. Fifty-four students received the first batch of scholarships for the current fall semester and were recognized at a Sept. 19 Avondale City Council meeting. Two of those students — Angelica Davidson and Elizabeth Morales — were invited to speak on behalf of their fellow students and offered plenty of gratitude for the scholarship, the partnership, and their professors.
"Each one of my nursing professors has helped me in so many ways that I can truly say that without them, I would not be here," Angelica, said, also thanking Nursing Program Directors Dr. Roni Collazo and Professor Amy Johnson. "They've been very instrumental in me being here today. Not only just here present with you but in this nursing program. Their guidance, their support, their confidence is something that I will always carry with me."
Professor Johnson said Angelica is a model nursing student.
"Her commitment to the profession is reflected in the work she does in our program and community daily," Professor Johnson said. "She volunteers her time to support nursing any way she can, from volunteering to speak at the EDGE scholarship presentation to spending her Saturday working with high school students at the Mayo clinic as they explore what they want to be in the future. She is caring, kind, and hardworking, and we are lucky to have her be a part of our EMCC nursing program."
Indeed they are. When Angelica first learned of the scholarship, she immediately began promoting it to her fellow classmates, a couple of whom applied and received the award. 
"I didn't think it was possible, but I was more excited for them than for myself," she said. "We grew up very humble, my parents always taught me, 'You have a roof over your head, you have food on your table, you have clothes on your back, you have shoes on your feet, you have all that you need.' So to receive this felt almost like I wasn't deserving of it, so the first thing I did was called my friend because I know that she is deserving of this. And when she got it, that's when I celebrated."
The Block 3 nursing student first came to EMCC straight out of high school in 2000, but took a break because she couldn't afford it and juggle the rest of her responsibilities. She wound up working in the banking industry and then took on the role of stay-at-home mom. But she yearned for a career in nursing so once her daughter started school, she was able to pursue her dream.
"EMCC's flexible class schedule made it very convenient," she said. "I'd drop her off, go to my classes, pick her up, and go home. And when she would sit down and do her homework, I would sit down and do mine. It worked out very well."
Elizabeth is a first-year culinary student, but she's been at EMCC for a couple of years. She was studying animal science with the intention of becoming a veterinarian. But she had only chosen that path to please those around her.
"Culinary was actually my first choice, but to make people happy, I chose something I didn't want to do," she said. "But I came to the conclusion that I have to choose my happiness."
Elizabeth has always enjoyed cooking and wants to be a chef in her own restaurant.
"Both parents inspired me to be proud of my culture through all the amazing foods they have shared with me throughout my life," she said. "My family is from Nayarit, Mexico. My dream is to open my very own restaurant that can showcase all the amazing foods Nayarit, Mexico, can offer through my eyes and taste with a modern twist."
She said her favorite saying is "Viva la Vida," which translates into "Long Live Life."
"One day I would love to make people feel those feelings through food," she said. "Food is a love language. Food is life."
To learn more and apply for the Avondale EDGE-EMCC Culinary Scholarship, go to https://www.estrellamountain.edu/institutes/culinary-institute/avondale-edge-culinary-scholarship. To learn more and apply for the Avondale EDGE-EMCC Nursing Scholarship, go to https://www.estrellamountain.edu/divisions/nursing/avondale-edge-emcc-nursing-scholarship. 
Registration for the spring semester is currently underway. Classes start on Jan. 14. To begin your journey at Estrella Mountain Community College, go to https://www.estrellamountain.edu/students/enrollment-steps.