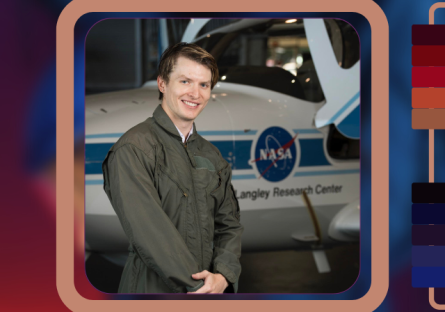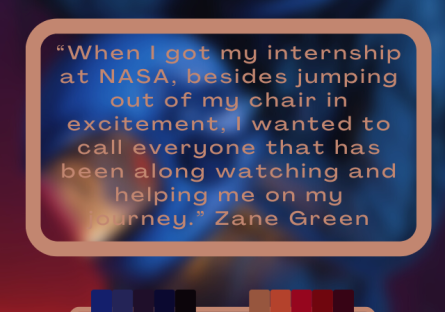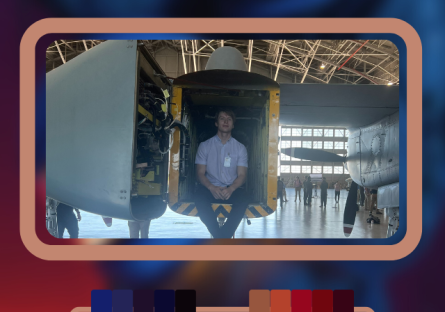 EMCC graduate lands NASA internship
---
Here at Estrella Mountain Community College (EMCC), we say, "Student success is our No. 1 priority," all the time. And we mean it. Not just while you're here, but even after you've graduated and moved on to the next chapter of your life.
Take Zane Green for example. Zane graduated from EMCC in the spring of 2021 and moved on to Arizona State University (ASU) on a full-tuition scholarship. But not before creating some lifelong friendships along the way. One of whom is Liahla Roberts, EMCC's STEM Coordinator, who mentored Zane while he worked on his Associate in Arts and Associate in Science degrees. Roberts is one of the first people Zane called when he found out he'd landed a summer internship at NASA's Langley Research Center in Virginia.
"When I got my internship at NASA, besides jumping out of my chair in excitement, I wanted to call everyone that has been along watching and helping me on my journey," Zane said. "Liahla helped introduce me to my first internship in STEM last summer and I will forever be grateful for that."
Zane's drive and motivation are what drove Roberts to share internship opportunities with him while he was attending EMCC.
"He was a great student," she said. "Very receptive to internships."
While earning nearly straight A's at EMCC, Zane completed a NASA National Community College Aerospace Scholars internship and a 10-week internship offered by the Nanosystems Engineering Research Center for Nanotechnology-Enabled Water Treatment, which has research laboratories at ASU, Rice University, The University of Texas at El Paso, and Yale University.
Now, he's at Langley working on a project called a Composite Radiator-Based Atmosphere Revitalizer, which was proposed to help develop a full-scale radiator-based carbon dioxide deposition removal system.
"The project is an alternative to the current air revitalization system on the International Space Station," Zane said. "It takes advantage of temperature differences of air components to selectively deposit carbon dioxide from the atmosphere. No vacuum is required and it has fewer moving parts than what is currently in use."
The internship wraps up in August and then it's back to ASU where Zane, who is also the current president of the university's "Materials Advantage at ASU" club, will wrap up his final year. He'll graduate next spring with a bachelor's degree in Material Science and Engineering and then go on to graduate school for Nuclear Engineering.
"I can't wait to explore opportunities in nuclear," he said. "It has always been my real passion."
But that's not the only thing Zane is passionate about. He's also passionate about the arts and wants others to know that they don't need to choose one passion over another.
"I have moved to investing more time into myself and my own passions and goals," he said. "I dance and make my own music. I want people to see that it is possible to work on all your passions if you put yourself first and focus truly on what it is you want to accomplish."
When Zane isn't studying, leading the science club, or interning with NASA, he enjoys spending time with his family and friends.
"Life is too short and I want to use every second creating memories that will extend past my lifetime," he said. One of my favorite quotes by Confucius — 'We have two lives, and the second begins when we realize we only have one' — is hard for some people to understand, but once they do, it changes how they live."
Zane transitioned from EMCC to ASU via the MAPP MyPath2ASU program, which is designed for students who want to start at one of the Maricopa Community Colleges and complete a bachelor's at ASU. To learn more about the program, go to https://www.estrellamountain.edu/students/advisement/mapp. Registration is currently underway for the fall semester. To begin your journey at EMCC, visit https://www.estrellamountain.edu/students/enrollment-steps.