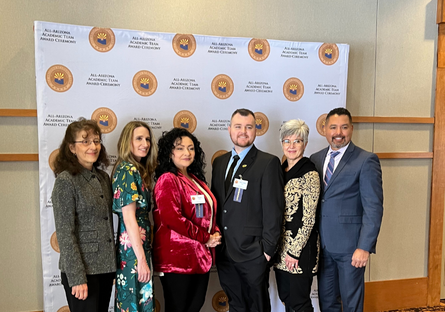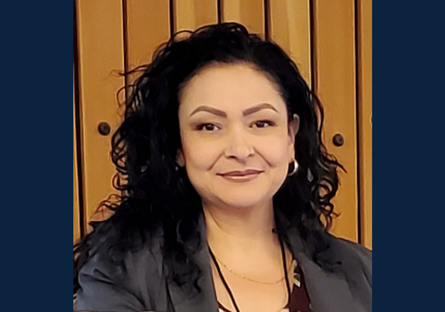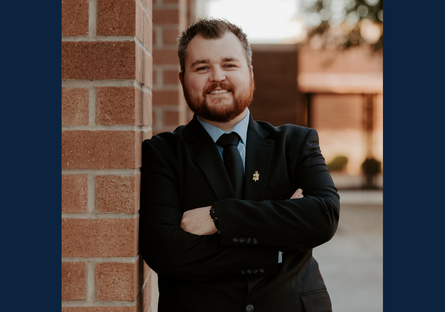 Ysenia Palma, Matthew Vail Named to All-Arizona Academic Team
---
Estrella Mountain Community College (EMCC) students Ysenia Palma and Matthew Vail have been named to the All-Arizona Academic Team! This means these high-achieving Mountain Lions can go to Arizona State University, Northern Arizona University, or The University of Arizona tuition free!
The All-Arizona Academic Team is composed of students from community colleges across the state. To make the team, students must maintain a 3.5 GPA, be in good academic standing while working toward an associate degree, and be involved in volunteerism or community service. Team members receive full-tuition scholarships to one of Arizona's three public universities. Both Matthew and Ysenia have chosen Arizona State University (ASU).
Ysenia and Matthew both took advantage of the MyPath2ASU program, which is designed for students who want to start at one of the Maricopa Community Colleges and complete their bachelor's degree at ASU. Students in the program follow a prescribed sequence of course work that meets the lower-division course requirements for an ASU major.
"The program helped me by having frequent informational virtual sessions where I could ask questions," Ysenia said. "They pointed me in the right direction and connected me with contacts from ASU."
Choosing to attend ASU on the scholarship was an easy one for both students.
"I had always dreamt that one day I would make it on the Frank Kush Field and play football for the Arizona State Sun Devils," Matthew said.
But he wasn't big enough.
"Most linemen at the D-1 level are like 6'4 to 6'7, 320 pounds," he said. "I most definitely was not that."
Instead, he started college in northern Arizona but wound up dropping out.
"I was focused less on school and more on where the party was," he said. "While everyone else finished, grew up, and put most of the partying behind them, I doubled down, quit school, and only partied."
For the next 10 years, alcoholism and substance abuse would rule his life. 
"My addiction spiraled out of control and the years began to fly by," he said. 
By 26 he lost his car, his job, and his place to live and wound up back in the Valley sleeping on his mother's couch.
"You would think that after losing everything, something would have clicked," he said. "It didn't — a testament to how powerful substances can be."
Several more years passed until  Matthew finally sought treatment.
"I went to a facility in Prescott," he said. "My first day sober was January 19, 2021, and I have been sober ever since."
He continued getting his life back on track and, with a clear head and a clear goal, went back to school.
"I knew I wouldn't be able to run out onto Frank Kush Field wearing the Sun Devil jersey but the idea of walking across the stage wearing a maroon graduation gown would be even better," he said. "So, I buckled down and enrolled at EMCC, and began to make plans to attend ASU's W.P. Carey School of Business."
Matthew will graduate from EMCC this spring with an Associate Degree in Business. He'll start ASU in the fall to complete his Bachelor's Degree in Business Administration, and then he plans on graduate school to complete an MBA with an emphasis in Marketing. His goal is to work for a large entertainment corporation.
"I was fortunate enough to grow up going to Disneyland and Universal Studios," he said. "The joy I felt walking into the parks, the smiles on the faces of my mom and sisters when we'd get on our favorite ride, the excitement of planning another trip — I want to be a part of the magic that brings that same feeling to families all over the world."
Ysenia will graduate from EMCC this spring and start at ASU in the fall.
"I have always desired to go to ASU, and I would not have been able to without this scholarship," she said. "But I knew my dream of attending ASU was possible, and nothing could stand in my way."
She'll leave EMCC with an Associate in Arts, Emphasis in Psychology, and complete her Bachelor's in Psychology at ASU followed by obtaining a Master's in Counseling. 
Her career goal is personal: to specialize in trauma and work with women and youth.
"Through my own experience of brokenness and trauma and having the opportunity to receive counseling, I am now an overcomer," Ysenia said. "That is why I am passionate about helping women heal from their trauma, break through unhealthy mindsets, and become overcomers, too."
Ysenia's past and current volunteer work has also played a major role in her decision to go into counseling.
"I volunteered with a youth group at a local church and loved working with them," she said. "I knew it would be rewarding to work with youth as a counselor."
Volunteerism may be a requirement for the All Arizona scholarship, but it isn't just a check box on an application for these students.
Both students volunteered at the annual Arizona Veterans StandDown Alliance (AVSA) event, which connects veterans who are experiencing housing instability or homelessness to support services, for the first time last year and have signed up to help out again this year. The event isn't until April, but Ysenia has already gotten to work with the members of the EMCC Women Rising club she belongs to and has organized a sock drive currently being held on campus.
They're hoping to collect as many socks as possible for all genders and children to donate to this year's AVSA event on April 28. Donation boxes are located throughout campus.
 Matthew is also a PALS mentor at EMCC and volunteers with Human Services Campus, a collaborative group of 16 organizations that work to end homelessness.
"As someone who is in recovery himself, I feel like I have a responsibility to give back to my community and help others who are going through similar struggles I had gone through," he said. "Giving people hope that change is possible."