Thursday, October 26, 2023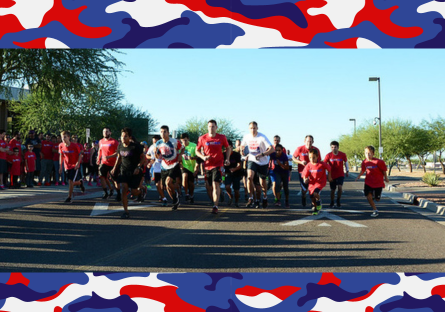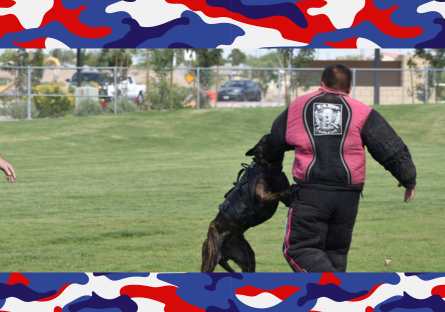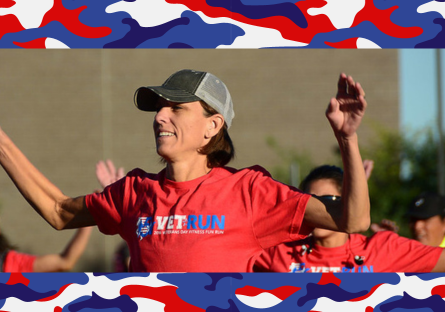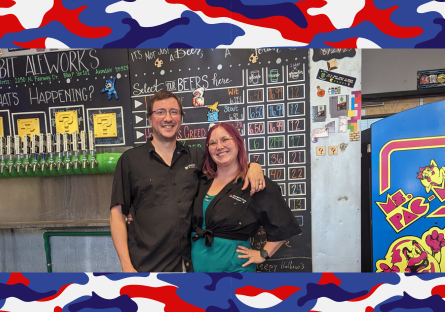 New Events Added This Year!
Estrella Mountain Community College (EMCC) and the City of Avondale are excitedly gearing up for the 10th Annual Veterans Day Ceremony and Fun Run! The event, benefitting student veterans at EMCC, will kick off with a 5K Fun Run at 9:30 a.m. followed by the ceremony at 11 a.m. on Nov. 11 at EMCC, 3000 N. Dysart Road, Avondale.
The event is open to the public. The entry fee for the fun run is $11.11 for veterans and military members and $25 for civilians — both include a commemorative T-shirt, running bib, and Warrior Breakfast. The ceremony is free to attend.
In honor of the fun run's tin anniversary, several new features have been added to the event roster this year. One is a VIP Experience, which costs $50 and includes the entry fee to the fun run, T-shirt, bib, and breakfast, as well as a challenge coin, beverage glass, and a catered brunch and brews sponsored by 8-Bit Aleworks.
Krystina Whitten opened the game-themed microbrewery with her husband, Ryan, in 2015 in Avondale. She said she wanted to sponsor the VIP experience for several reasons — she's a runner, she has a lot of family members in the military, she loves Avondale, and she has a special attachment to EMCC.
"I'm an alum and have a heart for the importance of community colleges," she said. "So I'm honored to partner with EMCC in any way I can."
Whitten graduated from EMCC in 2009 with an associate degree in psychology. She went on to earn her bachelor's in psychology and a master's in forensic psychology, and now trains student services counselors and teaches psychology courses at Grand Canyon University when she isn't busy running her brewery.
"I am just so grateful to be able to support students and help them grow," she said.
Most of Whitten's family members have served in the Army. During her childhood, she spent a lot of time visiting her grandparents who lived on Fort Huachuca as well as family members who lived on bases in other states. After she graduated from EMCC, she went to work for the University of Phoenix and worked with military students for a time.
"Military service is something I've always had a deep respect for," she said. "I am really passionate about supporting servicemembers."
Another new event feature this year is a K9 demonstration by the Avondale Police Department. One of the department's four active K9s will showcase its ability to detect drugs, detain a combative suspect, and interact with the community.
"We love to display the level of training the K9 officers have and their ability to transition from being a crime fighter to being able to take photos with members of our community," Avondale Police Chief Memo Espinoza said. "Our dogs are always a hit at events."
The Avondale Police Department will also have static displays on site, including police motorcycles and SWAT equipment, and the Avondale Fire Department will have a ladder truck at the 5K finish line flying Old Glory.
All net proceeds from the event directly support the Dr. Ernest Lara - EMCC Veterans Scholarship Fund.
"For 10 years, the fun run proceeds have helped EMCC student veterans be successful in their studies, and we are looking forward to the expanded event and 10 more years after this one," said Nathan Kelley, Student Services Manager of EMCC's Veterans Services Department. "Go big or go home right?"
Register for the fun run by Oct. 27 to guarantee a T-shirt in your size. However, you may register right up until the day of the event. Learn more and register at https://www.estrellamountain.edu/vetfunrun.