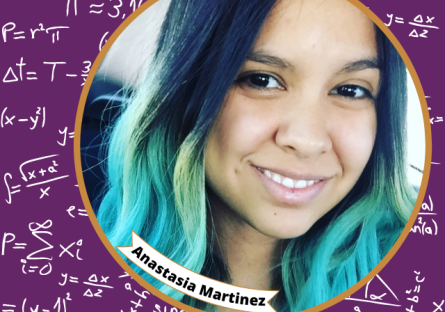 Not every college student can say, "I got published in a research journal." Anastasia Martinez, Adan Partida, Cody Durrer, and Oscar Gutierrez can.
Last year, the former Estrella Mountain Community College (EMCC) students created a statistical model to predict the winner in a professional soccer game and submitted their findings to "The Journal of Student Research," an academic, multidisciplinary, and faculty-reviewed student journal. Their article, "Modeling of Football Match Outcomes with Expected Goals Statistic," can be viewed in the current issue found here: https://www.jsr.org/index.php/path/article/view/1116.
The endeavor, which was led by EMCC Math Professor Dr. Filippo Posta, began as a WASEO- (Western Alliance for the Expansion of Science Opportunity) funded research project during the spring semester. Dr. Posta chose the subject matter because he enjoys the practical application of mathematics and is passionate about sports.
"I wanted to do some research that combines the two with the hope that the students would see the benefit in using mathematics to study something that they probably never thought they would," he said.
When the results came in, Dr. Posta felt they deserved to be published and offered the students a paid internship to write the manuscript over the summer.
"I thought that the results were worth publishing and two of the four students in the group decided to work on the publication," he said.
Anastasia, who is now a junior at Arizona State University pursuing a double major in physics and astronautics engineering with a minor in astrophysics, co-wrote the manuscript with Adan. She said the experience in writing for a journal of that caliber is something she can take with her for future research opportunities.
"Just being a part of this gives me insight into future opportunities, as well as great help building a resume," she said.
It was the analytics portion of the project, however, that Anastasia found the most rewarding.
"The process of collecting data, analyzing it, and making models was extremely cool and useful to know," she said.
Dr. Posta said endeavors such as this provide students with confidence in their ability to exceed their own expectations.
"They were all juggling school and work," he said. "And being able to add research to their plate is a sign of great things to come."
---
Estrella Mountain Community College (EMCC) offers students a wealth of research opportunities through internships and competitions such as the annual Maricopa Student Research Conference. Interested in attending EMCC? Registration for the summer and fall 2021 semesters is currently underway. Classes can be taken in person, online, or in a hybrid format. To begin your journey, visit https://www.estrellamountain.edu/students/enrollment-steps.