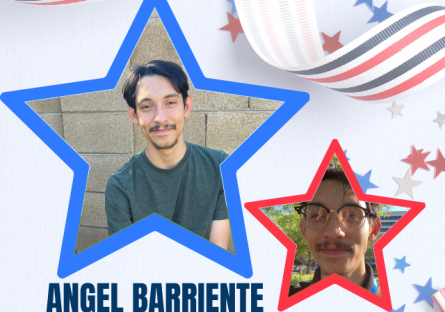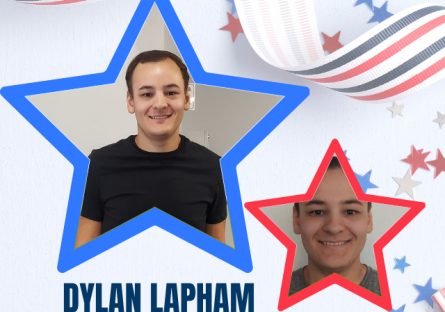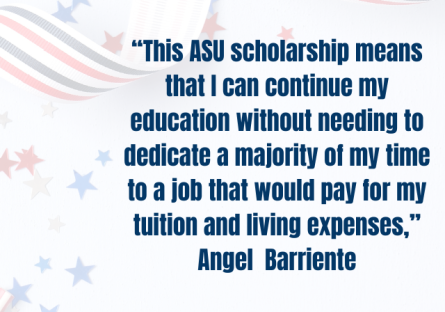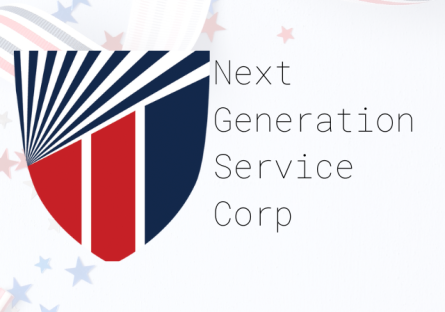 EMCC STEM Students Accepted into Next Generation Service Corps Leadership Program
Three Estrella Mountain Community College (EMCC) students are headed to Arizona State University (ASU) this fall on full-tuition scholarships. Angel Barriente, Dylan Lapham, and Carlo Santos have all been accepted into ASU's Next Generation Service Corps.
The Next Generation Service Corps, or NGSC, is a leadership development program. In addition to maintaining a 3.0 cumulative GPA and completing at least 30 credits per academic year, students in the program take several leadership courses, complete three internships, and participate in service and leadership events.
These students are rewarded not only through the experience itself, but also financially via the Public Service Academy Commitment Award, a combination of ASU scholarships and grants that covers their base tuition.
Without the award, Angel probably would have had to delay transferring to ASU. The 24-year-old first-generation college student who is majoring in mechanical engineering comes from a low-income, single-parent home and is solely responsible for all of his educational and living expenses.
"This ASU scholarship means that I can continue my education without needing to dedicate a majority of my time to a job that would pay for my tuition and living expenses," Angel said. "More than likely, I would not have been able to attend ASU for some time without the scholarship."
All three students heard about the program from Liahla Roberts, EMCC's STEM coordinator.
"She told me about the opportunity and said that I would be a great candidate," Angel said. "She made me believe that I had the potential to get it even though I never thought I was the type of student who would get an opportunity like this."
Roberts said Angel is the type of student who is definitely "going places, he just needs the right break."
"He is one of those students who is going to be a keynote one day and talk about all of the things he had to overcome to get where he is going," Roberts said. "Sometimes, showing up is half the battle and Angel always showed up no matter how hard life hit him. The NGSC program could be the break that helps him get where he wants to be."
As the oldest of six siblings, Angel has been tasked with being the role model, and because of that, he has always strived to do his best and demonstrate that an education is possible and worth the effort no matter what obstacles one may face.
"I have lived through a lot of challenges," he said. "But one thing I have learned along the way is it doesn't matter where you came from as long as you get yourself to where you want to go."
Needless to say, Angel was over the moon when he found out he'd been accepted into the NGSC program.
"I was pretty happy that my hard work and determination paid off," Angel said. "And it proved to me I make my destiny."
The NGSC application process is no easy feat, requiring students to write several essays, obtain letters of recommendation, and be interviewed, something that almost kept Carlo, who is majoring in computer science, from pursuing the program altogether.
"I was hesitant to even apply because the whole application process seemed intimidating," Carlo said. "And I had never been interviewed for a scholarship before."
But he decided to take his chances, he said, because the worst that could happen was he could be told "no."
"I was overjoyed and grateful when I found out that I was accepted into the program," Carlo said. "NGSC is a great opportunity for EMCC students who are transferring to ASU because not only does it help pay for tuition, but it also helps students develop as individuals and form new connections."
Forming new connections should be a breeze for Carlo, who Roberts describes as "somewhat of a Pied Piper for Computer Science students here at EMCC."
"One week in the spring, Carlo brought just about every classmate from his CSC230 and CSC205 classes to meet with me, hang out in the STEM Center, and get transfer help," Roberts said. "Every chance he gets, he does his best to check on everyone around him and make sure they know they have the support they need to be successful. With the leadership skills that he will gain in the NGSC program, his reach of being a positive influence will only grow."
Helpfulness is kind of a theme in the STEM Center. Dylan, who is double majoring in applied mathematics and computer science, spends oodles of time there completing his homework and helping other students every chance he gets.
"I knew that he was exactly the type of student the NGSC program was made for," Roberts said. "I have watched him come out of his quiet shell and grow into a confident young man. And not only is he confident in his ability to be successful, but he radiates confidence in others around him."
As soon as Dylan heard about the program, he knew it was a perfect fit for him.
"It was exactly what I had been looking for when it came to public service," he said. "I have ambitions to use my knowledge for the greater good and to make the world a better place for everybody, and NGSC gives students the resources to accomplish these goals."
Dylan credits much of his success to Roberts, whom he met when he started attending EMCC about two years ago.
"None of this would have been possible if it was not for Liahla Roberts," he said. "I was lucky enough to have met her early on, where I not only learned about NGSC but was also hired as a tutor for computer science."
Dylan has been tutoring computer science students for about a year. He said the experience has made him realize how much he loves working with people and being a mentor. 
"I am humbled to help others," he said, adding that being accepted into the NGSC program has been one of the greatest honors in his life because he has been granted the opportunity to use the knowledge he has gained to do good.
"I consider the content of my character to be of utmost importance," he said. "So being identified as someone qualified and capable to serve others is a huge honor."
Student success is our No. 1 priority at Estrella Mountain Community College. From our amazing advisors to our fantastic faculty to our stellar staff members, we are here to help you every step of the way. Registration is currently underway for the fall semester. To begin your academic journey, go to https://www.estrellamountain.edu/students/enrollment-steps.